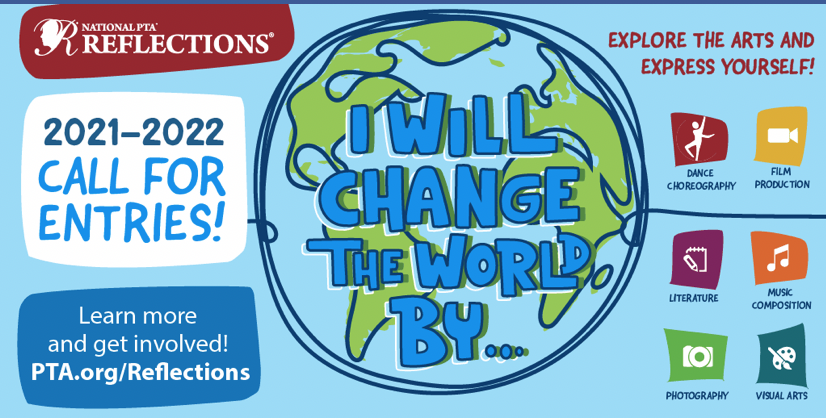 What is the Reflections Program?
The Reflections Arts Recognition Program is a national arts recognition and achievement program for students. Since 1969, over 10 million students across the nation have taken part in this popular PTA program.
This years theme is, I WILL CHANGE THE WORLD BY.. . Students could choose from six categories to express the theme: Visual Arts, Photography, Literature, Musical Composition, Dance Choreography, and Film Production.
Students at RSS compete in three groups: TK-2nd grade, 3rd-5th grade, and Special Artist (for all grades). Entries must be the original work of one student only. The Title and Artist Statement are required. Enter in as many categories as you would like. No copyrighted material may be used (except for music in the choreography and film categories). Professional judges will review submissions. We will celebrate all submissions as a community once the program is complete. The deadline for submission is October 22, 2021.
Click for more information about the program
Any questions? Contact:Joanna Bowe at richmondstreetpta@gmail.com